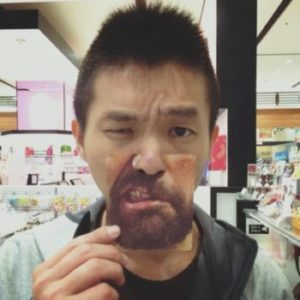 R1 Chung
3D Character Artist, focuses on digital sculpture.
Founded R-one studio on 14th May 2016.
R-one studio is mainly for advertising and selling of my original works.
Also takes cases from model development related cooperative plans or outsourcing cases.
You're welcome to contact the studio straight if there is any questions or suggestions.
數位原型設計師 專職數位雕刻
於2016.05.14成立R-one工作室
工作室主要宣傳及販售自己創作的個人作品
有原型開發相關的合作案或外包承接
歡迎直接聯繫工作室
對工作室有任何問題也請不吝指教
聯絡信箱:r1toystudio@gmail.com
Facebook:www.facebook.com/R1toystudio/